If you've read any of my other blogs, you probably already know that I love mythology. So the recent popularity of classic mythological stories retold for a new era is one I am 100% behind. These are just a few of the best, either my personal favourites or next on my (ever-growing!) to-be-read pile.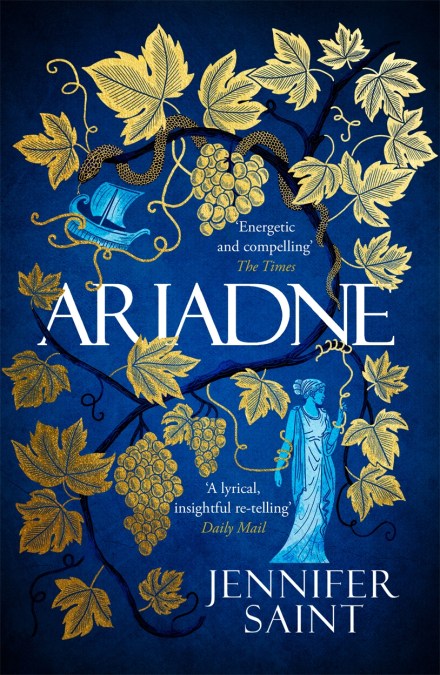 The tale of Theseus and the Minotaur is one of Greek mythology's most well-known. Ariadne is a new reimagining of a classic myth told from the viewpoint of one of the central female characters that we never really got to hear from in the original story. Love, sisterhood, betrayal, a labyrinth – this one's got it all.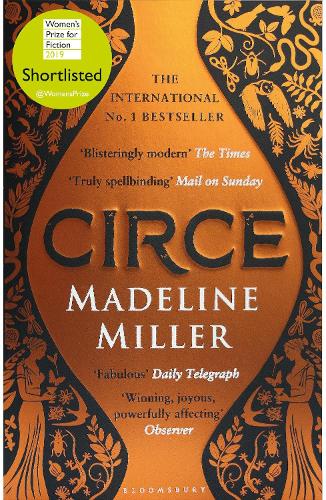 If you read my blog about top witches, you'll know that Circe is one of my favourites – so I can't wait to read this retelling of her story – finally, told from her own perspective, instead of from the men around her. Circe is an outcast, a loner, a strange child with her own secret power – witchcraft. I think this makes her one of the most relatable characters from mythology and I can't wait to read this one!
Daughter of the Moon Goddess by Sue Lynn Tan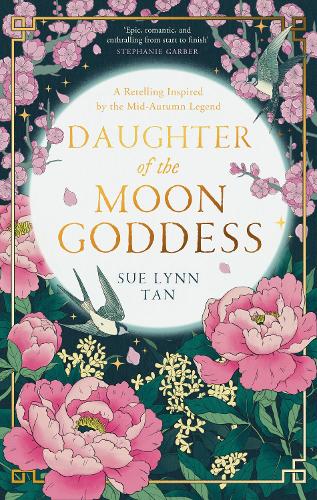 Taking a short break from Greek mythology, this novel draws upon ancient Chinese mythology for the basis of it's story, but keeping with the strong, fearless heroine theme which is an absolute favourite of mine. As with many classic myths, this one is heavy on themes of love, sacrifice, and honour, and definitely deserves a spot on your must-read list.
Skin of the Sea by Natasha Bowen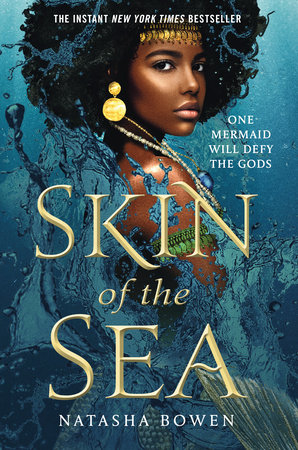 This young-adult fairytale takes its inspiration from West African folklore, featuring the Mami Wata – mermaids tasked with collecting the souls of those who die at sea. When our heroine, Simidele, saves the life of a drowning boy, she defies an ancient decree, bringing herself, the Mami Wata, and the world as she knows it into danger. A fresh and exciting new take on the hero's quest on an epic journey full of danger and magic.
Lore Olympus by Rachel Smythe
I've been reading the episodes of Lore Olympus as they're released online for quite some time now, and although we still haven't reached the end of the story, I was thrilled to find out that volume one of this glorious and rich retelling of the Hades-Persephone love story is now available in print. Mixing the original myth with modern-day trappings such as cell phones and social media, this retelling brings one of the most classic Greek myths right up to date, and the illustrations are completely captivating.
Medusa by Jessie Burton
Most of us have heard of Medusa as the terrifying gorgon who could turn men to stone with a single look. This retelling shows us the woman behind the legend, and as another feminist retelling of a classic story from Greek mythology, I am totally here for it. Magical, tragic, and full of love – this mythological reimagining has all the essential ingredients to become a modern classic.
The Witch's Heart by Genevieve Gornichec
Jumping over to Norse mythology for the inspiration of our next story, The Witch's Heart reimagines the story of a banished and outcast witch, punished by Odin, who falls for trickster God Loki, taking us on a powerful journey of love, heartbreak, and hope.
If you love stories inspired by classic mythology, you can check out the first chapter in my upcoming novel, Call of the Siren, which takes inspiration from both Greek and Norse mythology, right here
And if you have Kindle Unlimited, you can claim a FULL copy of the novel for FREE here! Happy reading